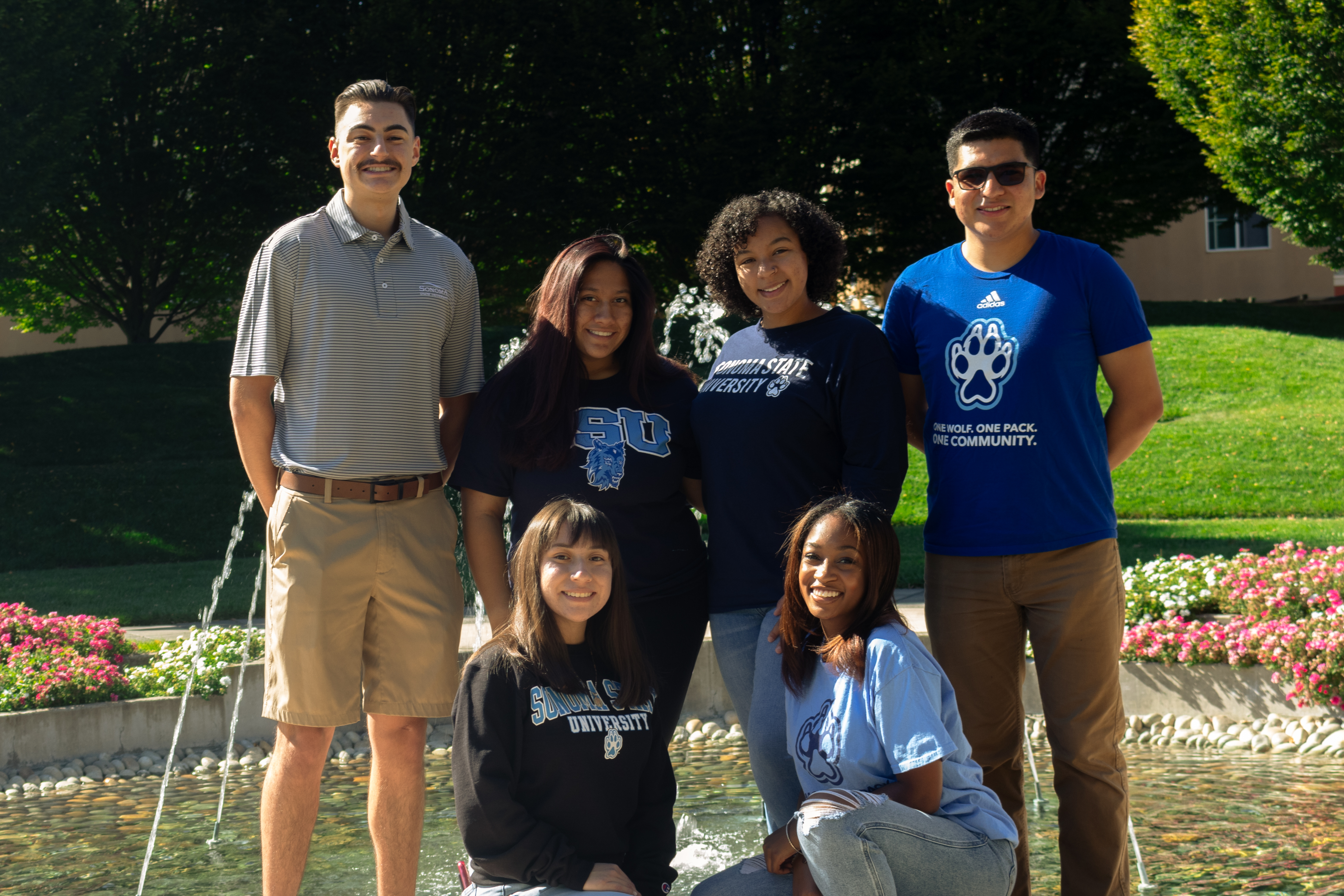 The RA student staff position is an amazing opportunity to serve students, develop as a leader, and obtain many practical job skills. Being a live-in student leader provides an incredible opportunity to facilitate building connections among residents living on campus and the ability to have an impact on their experience at SSU. We are seeking students who will model the Seawolf Commitment, help build community, provide creative ways to residents to learn outside the classroom, and to foster an environment of belonging.
Why Be A Residential Advisor?
Free Housing

Partial Meal Plan and Dining Dollars

Professional and Personal Development

Networking & Resume Building

Long Lasting Relationships
Application 
Applications for the RA position went live on January 30, 2023. Candidates had until February 17, 2023, at 4:30 pm to submit their applications. The application were posted on Handshake, the student position application platform offered through Career Center.
FAQs
What are the benefits of being an RA?
RAs are compensated with free housing, a partial meal plan, and dining dollars as well as a stipend for serving as an RA Programmer. RAs will also gain transferable skills that will help them in their future endeavors. Expect to build up your resume, network with professional staff, and create long-lasting relationships.
What are the requirements for the RA position?
Successful candidates will have a semester and cumulative GPA of 2.5 at the time of application, must be eligible to live on-campus during the full academic year and be in good judicial standing with REACH and the University.
How do I apply to be an RA?
Applications for the RA position will go live on January 30, 2023. Candidates will have until February 17, 2023, at 4:30 pm to submit their applications. 
What do I need to apply?
Candidates will completely fill out the online application which includes candidate information, a letter of recommendation, and answer application questions.
What happens after I submit my application?
Successful candidates will be invited to participate in an interview. These interviews will last about 30 minutes and will be conducted by an Area Coordinator and current Resident Advisors. These interviews will take place from March 3 to March 17, 2023. Candidates will also partake in a workshop where they will be able to work with other candidates to problem solve and think creatively through different scenarios.  
What happens after the interview process?
Successful candidates will be invited to Pre-Service on April 7, 2023. This session will cover RA expectations, introductions to REACH, and getting to know the RAs selected for the 2023-2024 academic year. RAs will be placed onto staff teams in early April.
What does REACH look for in a Resident Advisor?
We get this question a lot! Truth is, there is no cookie cutter answer. We look for candidates who are open minded and want to help build community and upholding the Seawolf Commitment. We want our RAs to reflect the diversity in our residential community. 
Where can I get more information about the Resident Advisor position and the application process?
Ask your RA or your Area Coordinator. We also will be holding info sessions and tabling in Seawolf Plaza. Specific dates, times, and locations will be posted on campus and Seawolf Living.