Finding Housing: OCH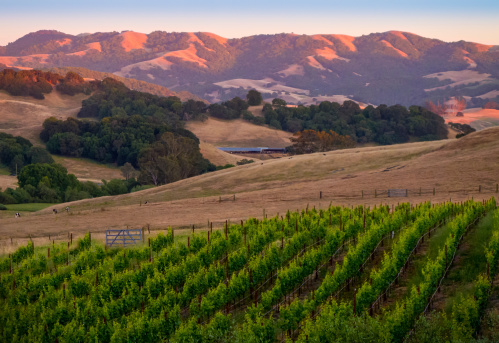 The University has a partnership with OCH101 to provide an online rental listing and roommate matching service. This free service helps students find off-campus opportunities in a quick, efficient manner.
Roommate Finder
Students can use the Roommate Finder to post profiles about themselves and view other profiles, identifying interests, habits, and housing needs. This is a great matching tool.
 SSU OCH101
Students can search the OCH101 database for free to find various types of accommodations. When searching, you can map the location, print the listings, email the landlord/property manager, and share the listing. You can also post an ad if you have a room to rent, want to sublet, or other reasons. 
​Local Availabilities 
List of available apartments in the area as of the first of the month. 
Property Management Companies
These companies manage rental properties and in some cases assist in finding rentals. Some of them may assess a charge for their services.
Properties in the Local Area
Rohnert Park
Property
Address
Website
Phone Number

Access @ Rohnert Park

8288 Lancaster Drive, Rohnert Park
http://accessrohnertpark.com
(707) 355-7974
Allegro Student Apartments
8025 Beverly Drive, Rohnert Park
https://www.allegrostudenthousing.com
(707) 795-3652
Americana Apartments
4757 Snyder Lane, Rohnert Park
https://www.liveatamericanaapts.com
(707) 584-3522
Bell Rohnert Park
600 Rohnert Park Expressway, Rohnert Park
https://www.bellrohnertpark.com
(707) 584-9000
Brio Rohnert Park
7380 Adrian Drive, Rohnert Park
https://www.briorohnertpark.com
(707) 289-7326
Camino Creek Apartments
5425 Snyder Lane, Rohnert Park
https://www.caminocreekrp.com/
(707) 664-8808
Country Club Village
6351 Country Club, Rohnert Park
https://www.countryclubvillageapartmenthomes.com
(707) 739-4189
Crossbrook Apartments
655 Enterprise Drive, Rohnert Park
https://www.crossbrook.net
(707) 585-7504
Fiori Estates
5102 Dowdell Avenue, Rohnert Park
https://www.fioriestates.com
(707) 271-5523
Mountain Shadows
160 Golf Course Drive, Rohnert Park
https://www.mountainshadows-apartments.com
(707) 586-3122
Park Meadows Apartments
425 Camino Colegio, Rohnert Park
 
(707) 792-0669
Park Ridge Apartments
4949 Snyder Lane, Rohnert Park
https://www.elevatetosequoia.com/apartments/ca/rohnert-park/park-ridge-apartment-homes
(707) 585-8607
 
Traverse Apartments
181 Avram Avenue, Rohnert Park
http://www.traverserohnertpark.com
(707) 336-8299
The Lenox
400 Santa Alicia Drive, Rohnert Park
https://www.thelenoxliving.com
(707) 664-8986

The Reserve

5121 Dowdell Avenue, Rohnert Park
https://www.thereserverp.com
(707) 584-7860

Vineyard Meadows Apartments

539 West Sierra, Cotati
 
(707) 664-0811

Vintage Pointe Apartments

7272 Camino Colegio, Rohnert Park
https://www.vintagepointerp.com/
(707) 664-8024
Santa Rosa
| Property | Address | Website | Phone Number |
| --- | --- | --- | --- |
| Creekside Park Apartments | 1130 4th Street, Santa Rosa | https://www.creeksidepark.net | (707) 544-1400 |
| Harvest Park Apartments | 2327 Summer Creek Drive, Santa Rosa | https://www.harvestparkapthomes.com | (707) 387-9150 |
| Meadowbrook Apartments | 2158 Meadowbrook Court, Santa Rosa |   | (707) 573-9313 |
| Parc Station | 2055 Range Avenue, Santa Rosa | https://www.parcstationapts.com | (707) 527-5444 |
| Pioneer 2000 Apartments | 2010 Pioneer Way, Santa Rosa | https://www.kadamiapartments.com/pioneer-2000 | (707) 523-4202 |
| Six 1 Five Apartments | 615 Healdsburg Avenue, Santa Rosa | https://www.six1fivedowntown.com | (855) 584-8189 |
| Sonoma Ridge at Bennett Valley | 2900 Saint Paul Drive, Santa Rosa | https://www.sonomaridgeatbennettvalley.com | (707) 546-7100 |
| Spring Club Apartments | 193 Airport Boulevard East, Santa Rosa | https://www.springclubapts.com | (707) 579-9560 |
| Spring Lake Apartments | 3732 Ahl Park Court, Santa Rosa | https://www.elevatetosequoia.com/apartments/ca/santa-rosa/spring-lake-apartment-homes | (707) 544-8040 |
| The Alexandar | 750 Apple Creek Lane, Santa Rosa | https://www.thealexandar.com | (707) 578-5780 |
| Vinyard Garden Apartments | 240 Burt Street, Santa Rosa | https://www.liveatvineyardgardens.com | (888) 589-8069 |
| Walnut Apartments | 2120 Jennings Avenue, Santa Rosa | https://www.walnutapt.com | (707) 523-2120 |