You Belong Here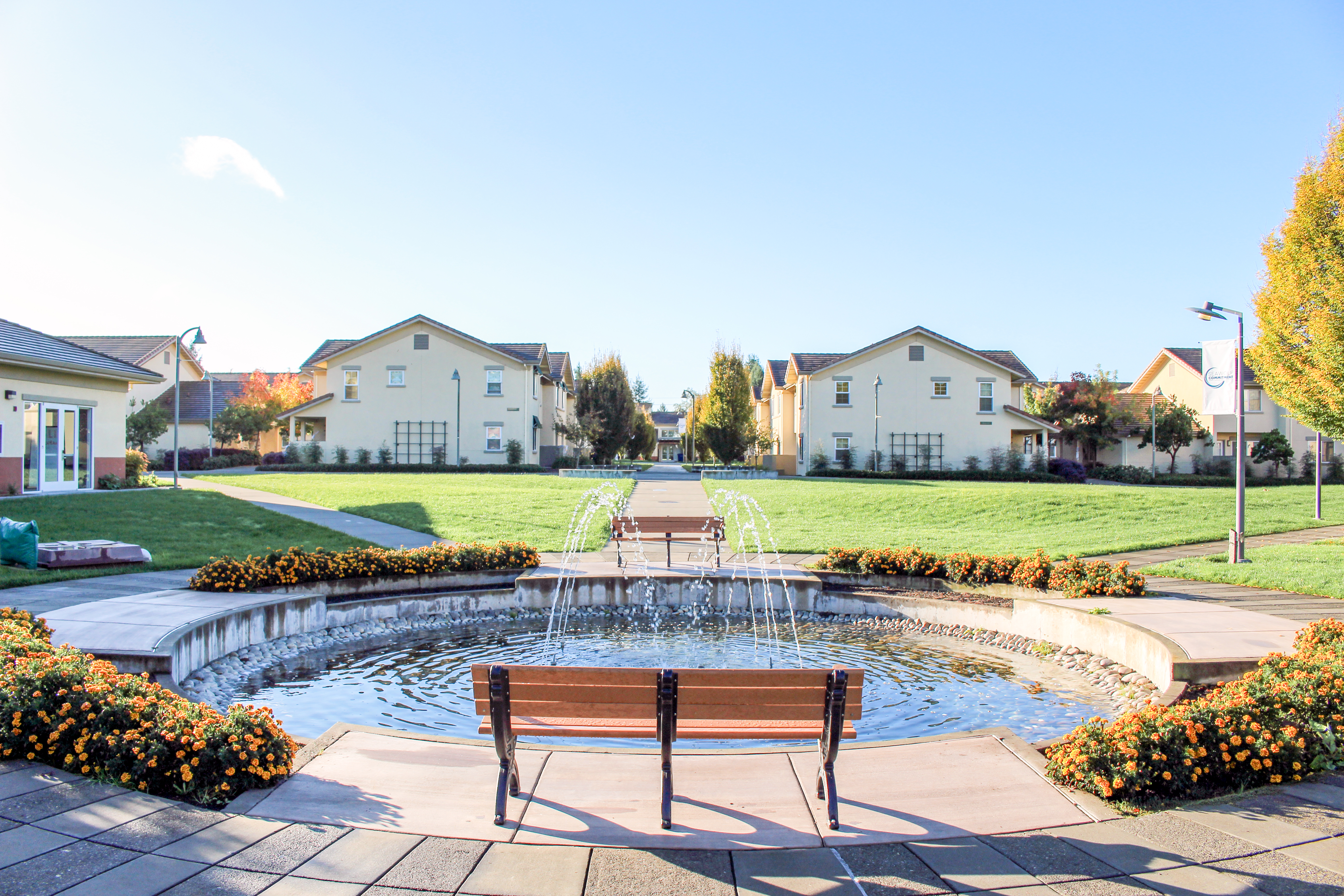 Deciding where you want to live after your first year at SSU is a big deal. Whether you're looking for academic support, a shorter commute to class, modern amenities, or just want your own space, we have many options for our continuing residents. Current residents living on campus for Spring 2022 will be able to reapply to live on campus for the 2022-2023 academic year between February 8-17, 2022. 
To ensure you are meeting the deadlines please check your Sonoma State email daily. This webpage will continue to have the most up-to-date information to help you navigate the reapplication process. 
The following are housing options for upperclassmen students; access to these housing options is based on availability and is subject to change. Room selection for returning residents and current students is available before the incoming first-year and first-time transfer students can choose.
Housing Options for Upperclassmen Students
Beaujolais Village
Sauvignon Village
Tuscany Village
Living Learning Community Options 
Unity house is a place of affirmation for individuals of all identities, and a resource for information and support about gender and sexuality.
V.I.B.E.S. affinity house welcomes all first-time first-year and continuing students who are interested in expanding and developing consciousness in the area of Black/Pan-African culture.
 Live On Campus for the Full Year
Want to live on campus for 12 months instead of just during the academic year? We now have housing contracts available for the entire 2021-2022 year!
Application Timeline
Reapply: February 8 - 17
Beginning Tuesday, February 8, residents who are currently living on campus, will be able to APPLY to live on campus for the following academic year (2022-2023). The general room selection process is a lottery-based process, therefore, is not a first-come, first-serve basis. 
If you choose to APPLY on Tuesday, February 8, to prevent overloading the system, we need to stagger the application process. Please apply during your designated time: 
Cabernet resident @ 10 a.m.
Verdot resident @ 11 a.m.
Sauvignon resident @ 1 p.m.
Beaujolais resident @ 2 p.m.
Tuscany resident @ 3 p.m.
Using your SSU credentials, log onto the Housing Portal. You will need to make a $300 Housing Down Payment when applying (payment is applied to your fall 2022 housing fees).
Notification for Lottery Number: February 28
Check your SSU email to receive a lottery number for room selection.
Room Selection: March 8 - 10
Room Selection is available only to students who have received a lottery number. The lottery number represents the date and time a student can participate in the room selection process. During this time, students will select the specific apartment and bedroom or with a group of friends
March 8: Room selection for a complete group that can fill an apartment (Beaujolais 4 residents total, Sauvignon 6-7 residents total, Tuscany 6 residents total).  Choose from any available apartment.
March 9 & 10: Room selection for individuals or non-complete groups. Choose from any available apartment/bed spaces.
Please note, room types are not guaranteed and are based on inventory.
Disclaimer
Residency Limit: Campus housing is not guaranteed for multiple years of residency. The Returning Resident process is lottery-based with consideration given to those individuals who have lived on campus the least amount of time. 
It's very important to understand that if you do not complete the above steps by the required deadlines, you will lose your priority to secure a room.